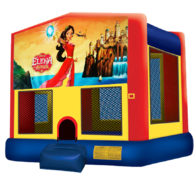 Princess Elena Bouncer
$109.00
Dimensions: 15' x 15'
Outlets: 1
Monitors: 1
Invite Princess Elena of Avalor to your next party or event! This Princess Elena bouncer is sure to liven up any birthday party or kids event, and it features a safety step, knotless netted windows and many of the other latest safety options. Delivered clean and on-time, every time!
SIZE: 15'x15' (requires a 17'x17' setups area)
CAPACITY: 8-12 participants at one time. An adult MUST be present at ALL TIMES while unit is in use.
Need Princess Elena themed plates, napkins and party favors?
Click
here
!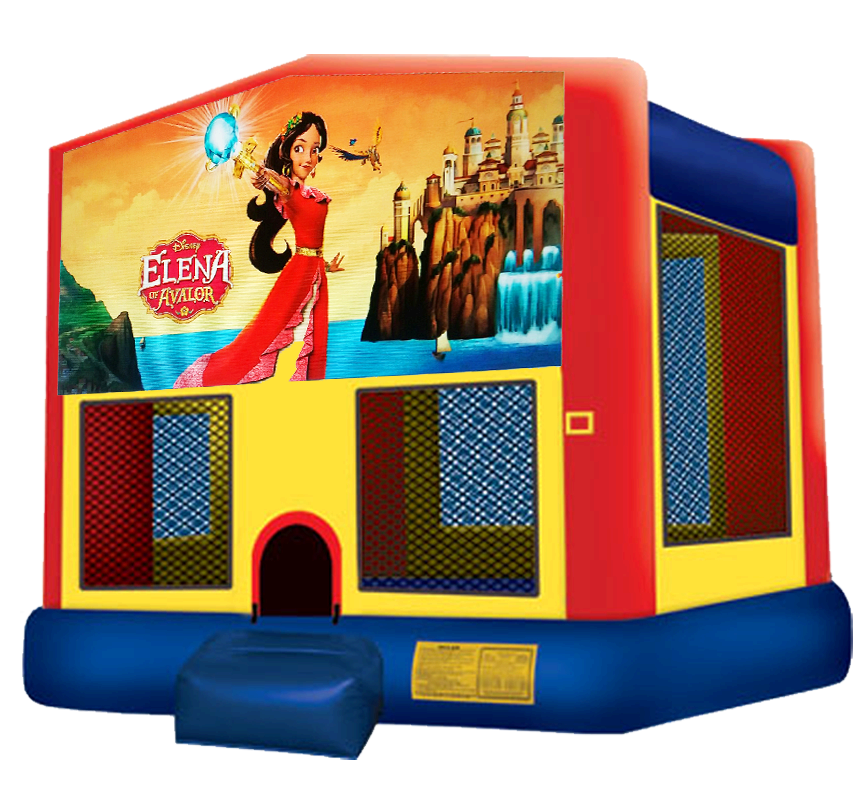 PARTY GAME IDEAS:
Red Light/Green Light - When you yell "green light", everyone jumps. On "red light" everyone freezes. The last one to freeze is out!
Seesaw - Two kids get on the same "hump". They jump opposite of each other and wah-lah, an inflatable seesaw! You can also incorporate a physics lesson here that explains why a jumper can get more "air" when using the seesaw technique (compression & pressure).
Bounce Like a... - Yell out an animal and all the kids have to jump like that animal! Try kangaroo, frog, rabbit, then make it interesting with elephant, lizard, coyote, whale, etc.